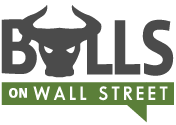 TC2000 is one of my favorite tools. In fact, I use it daily in my Day Trading Chatroom and when I teach my Trading Courses. I first started using it several years ago as a scanning tool. At the end of the trading day, you'd download the day's data, run a scan, then quickly flip through the results to see which charts actually meet your criteria. The current version is even better. Here is my TC2000 review!
Charting
This the core of the product. TC2000 has gorgeous, dynamic charts. They look great out of the box, but there are endless options for customization. Not only can you modify the individual charts, you also have endless options for setting up entire layouts to suit your exact needs. The charts update in real time, streaming as the market data comes in. Of course, they also offer any and every indicator you could possibly think of. For all these reasons, TC2000 is my primary charting charting platform.
Scanning
Scanning is why I first started using TC2000 years ago. The scanning is fast. Running through the entire universe of stocks will take a few seconds. The program comes pre-loaded with a bunch of scans that provide a lot of the most common searches. Once you get beyond that, though, there's a robust system for creating your own scans, called the EasyScan system. It's a great balance between simplicity of use, and control. As an added benefit, there's a great community of users who will help you if you run into problems.
Alerts
So now that you've run your scans and saved your stocks to a watch list, how are you going to remember to trade them when everything is running at 9:40 AM? TC2000 has a great alert feature that provides a bunch of criteria to work with, such as crossing over or under a certain price, breaking a trend line, and a particular indicator value. You can receive the alerts directly on the TC2000 system, or have them emailed to you. It's the best alert functionality I've ever seen.
Custom Indicators
TC2000 includes several custom indicators. Though I've only used one of them, T2108, I find it very helpful for evaluating the market's overbought/oversold state on a longer time frame. There are a number of other custom indicators that I should probably try out, as this one is quite handy.