Stocks & Commodities' review of TC2000 version 18
From the December 2018 issue of Stocks & Commodities Magazine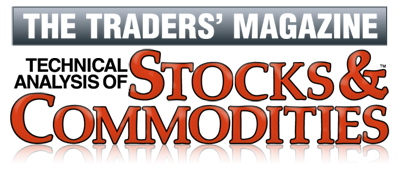 Worden Brothers' new TC2000 Version 18 software adds powerful stock and option analysis capabilities that provide almost instantaneous screening capabilities.
A new "blue filter" icon appears in a variety of places within the software that allows you to create, apply, and save conditions based on technical indicators, Morningstar fundamentals, and options data (Figure 1). TC2000 also allows you to write your own formulas. The conditions you create allow you to set alerts for multiple stocks. The Gold-level subscription allows for alerts to be set for up to 100 stocks, while a Platinum level subscription allows up to 1,000. Trade tickets that are designed to be reused can be saved, and hot keys can be set up to create a customized trading environment. New to Version 18 is the option-scanning feature that allows scanning of up to 10,000 options contracts in the blink of an eye.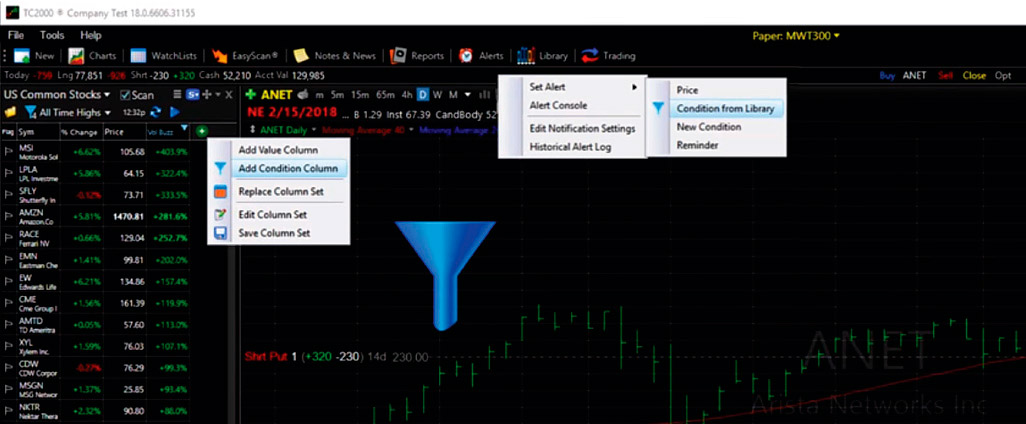 FIGURE 1: THE BLUE FILTER. You will see the new "blue filter" icon appears in different places within the software. The filter allows you to create, apply, and save conditions.
Features
Version 18 allows numerous watchlists that can include indexes, component stocks of indexes, exchange traded funds (ETFs), and a new category referred to as combo lists. Combo lists allow you to combine various watchlists under one heading in a reusable list that can be scanned and analyzed more efficiently (Figure 2). In addition to scanning for certain criteria, you can add conditional columns to a watchlist where a checkmark will appear in the column if a stock meets the condition.
DrillDown was introduced in Version 17 and is a prebuilt layout designed to provide a simple top-down method of market analysis. Trade management directly from the chart is not really new, but the new "step to market" orders are designed to get better fills by placing several limit orders before placing your market order (Figure 3). Step to market orders can be used with stocks, options, conditional orders, and multileg strategies. The option strategies feature, introduced in Version 17, will appear directly on the chart by clicking on the opt button on the lower left of the chart. The strategy ticket is divided into bullish, bearish, and volatility categories. Once a strategy is chosen, the profit & loss zones are highlighted on the chart and can be easily changed by dragging the strike price up or down or by clicking the left and right buttons to change the expiration dates.
Other recent additions include AutoTrack Indicator & Trendline, where orders can be placed directly on the chart. Also new is Notes and News, a dropdown feature that allows you to automatically link the active symbol with major financial websites such as Google and Yahoo Finance pages, MarketWatch, StockTwits, and so on. EasyScan editors and condition columns continue to be updated in order to streamline building criteria using any indicator and immediately seeing the stocks that meet those criteria. Condition Count Reports are reports that can track multiple EasyScans at one time. Counts are continually updated so you can see stocks that meet the EasyScan criteria in real time. The number of scans that can be run simultaneously is based on service level.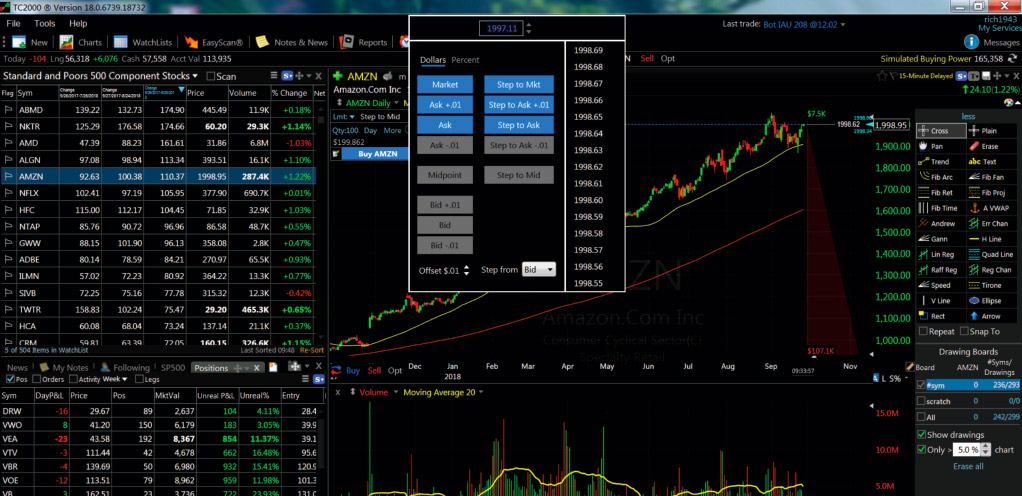 FIGURE 3: STEP TO MARKET ORDER. These orders can be used with stocks, options, conditional orders, and multileg strategies.
Support
Support remains as robust as ever with a vast webinar archive explaining the extensive array of tools available; tutorial videos that go into great detail on using TC2000, available on the TC2000 website as well as their YouTube channel; a discussion forum to tap into the user base; and a help index for basic questions. The TC2000 platform has won in the "$500 or less" analytical software category of Stocks & Commodities Readers' Choice Awards for 25 straight years.
More information about the three different plans and their features and pricing are detailed at http://www.tc2000.com/features/whatsnew.